« Il n'y a pas de peinture, il n'y a que des tableaux »
Samuel BECKET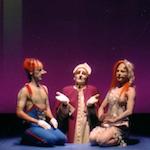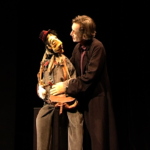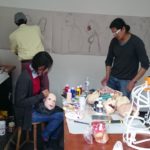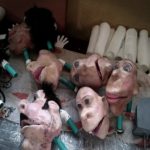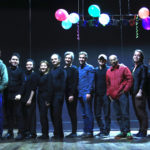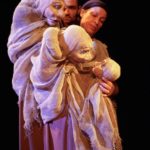 2016/17
Teaching: Building puppets and manipulations. Play. Collective "La ruche" within the framework of the creation "los murmullos del agua" –  City of BOGOTA /IDARTES
2011
Project ARC creation « Mo pou mo » theater of objects and puppets/building
Public students 4th year – Ecole des beaux-arts. Le Port Réunion (97). Lieu : Espace Roussin
2010
Public : students of the conservatory 3rd year – Conservatory  Region (Réunion) department theater (educational project)
Theater of objets and puppets – Title of the course: « Avoir le bras qui pense » Around the figure of Punch (video)
University of St Denis (Reunion) Theater Canter – Title of the course « L'entrée clownesque » character concept
Public : students
2009
University of Saint Denis de la Réunion: University service of Cultural Action – Theater – Public Students Lettres (Licence and master)
2009
DAAC Rectorat DIFOR St Denis- Réunion (97) – Theater of  objects or puppets and musical composition
Public : Teachers of secondary and high schools
DAAC rectorat DIFOR St Denis Réunion (97)- The puppet object, its manufacture. Public: college and high school teachers
Theater des Bambous. (97 St Benois) Réunion- Public : Centre d'Education Fermé (CEF) ministère de la Justice
Theater Canter Université de St Denis (Réunion). Around Federico Garcia Lorca his work / life.
Seminars. The Puppet Theater of Federico Garcia Lorca with presentation of "Retablillo de Don Cristobal" Public: students in Spanish language and professionals of the spectacle
University of St Denis (Réunion) Theater Canter. « Uses and practices of the body puppet »
Public : Spanish-speaking students and entertainment professionals
DAAC rectorat Difor . St Denis Réunion (97)- High school  Bois D'Olive Option theater. Public High school students
2008
DAAC rectorat Difor – St Denis Reunion (97)- Theater of objects / puppets and dramaturgy
Public : Teachers of secondary and high schools
DAAC rectorat Difor St Denis Réunion (97)- Theater : The manipulated object and its playing space
Public :Teachers of secondary and high schools
2003 / 2004
Production Teatro Malandro of Geneva. Director : Omar Porras. For the show « Histoire du soldat » by CF Ramuz. Stage of manipulation of the puppets with the actors and actors of the troop.
2004 / 2007
Teacher
DAAC Réunion, DRAC Midi Pyrénées, Scène Nationale of Tarbes
Class of PAC. Public : Students high school. « Ubu » by Alfred Jarry.
1999
Teacher  – French Alliance of Madrid. French High School