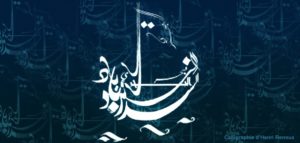 Tales from 7 years old.
Adapted from original manuscripts translated by R.R.Khawam
Time: 55 mn
Direction and play: Laurent Bancarel
Adaptation: René Trusses and Laurent Bancarel
Puppet Design: Laurent Bancarel
Interpretes: Christine Kotschi, Laurent Bancarel
Music: Christine Kotschi
The show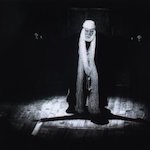 The epic of Sindbad written in the time of the Abbasid Khaled Abdullah Al-Rashid in Baghdad (between 835-840) is that of those Arab merchants who traversed the known world. It is at the crossroads of two destinies that the tale begins, that of a rich merchant and that of a stranger.
Yet they have one thing in common: "they are both derived from the same drop of liquid."
It is a matter of initiation, one is done by actions, the other by the word of the storyteller.
The sailor Sindbad travels the seas, "The Ocean, deep domain, where the one who leaves it can be considered the happy beneficiary of a second birth" …
He is curious and enterprising and goes to meet the vast world .. meeting of himself to face and overcome the trials: ..the bird Rokh whose size rivals that of the clouds .. the storms .. the ogre And his army of hairy men .. the old man of the sea ..
So …
"Oreilles attentives et bon vouloir."